The seminars, programs and events offered by the Alberta Business Family Institute can help you build a successful future for your organization and the members of your family.


Upcoming Events

A must-attend Alberta business gala dinner, the Signature Event is ABFI's annual celebration of the history and success of outstanding multi-generational business families. With an attendance of over 600 people combined in Edmonton and Calgary. It is an opportunity to gain insight into the inner workings of some of Canada's most successful businesses and the families who own them.
We are pleased to announce the 19th Signature Event honouring the Rayner Family of VETS Group. Since 2003, Alberta Business Family Institute (ABFI) has been sharing the stories of successful business families. Each year, our Signature Event brings together upwards of 600 people over two nights in Edmonton and Calgary. This is not an award or a family of the year designation, rather it is a celebration, highlighting the inner workings of businesses and the families who own them.


ABFI hosts Terry Hay Legacy Series events to celebrate Terry's commitment to learning and personal development made possible by the Hay Family of Scandinavian Building Services, our 2022 Signature Family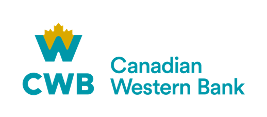 Check out our Family Enterprise Leadership Series brought to you by Canadian Western Bank.
Thanks to Canada Western Bank for their ongoing support of our Family Enterprise Leadership Series. For more information about this partnership

Dive into the world of family businesses with our podcast, "Table Talk with ABFI." Hosted by ABFI's Executive Director, Matt Knight, this unscripted podcast spotlights Alberta's entrepreneurial families, revealing:
Origins & Evolution: Discover the foundation of family enterprises and their transformative journeys.
Personal Triumphs: Hear heartfelt stories of individual ambition and resilience.
Family Dynamics: Navigate the intricate interplay of relationships, transitions, and generational handovers.
Growth & Motivation: Uncover breakthrough moments and strategies propelling these businesses forward.
Watch the Latest Episode
In the 3rd episode of Table Talk, Matt Knight is joined by Justine and Kendall Barber, founders and co-CEOs of Poppy Barley, a luxury fashion brand known for its sustainably and ethically made shoes and accessories, share their entrepreneurial journey.
They discuss the inspiration behind the venture, the evolution of their brand from custom footwear to a diverse fashion company, and the challenges and triumphs of running a family business with a focus on sustainability and social responsibility.
Past Episodes
Season 1
Subscribe
Be inspired by tales of tenacity, innovation, and family legacy by subscribing to Table Talk.
Join the Conversation
Would you like to be a guest on "Table Talk with ABFI"? Or maybe you know someone who has something to say on our podcast. If so, contact abfi@ualberta.ca for more information.

BEING PART OF A BUSINESS FAMILY CAN FEEL ISOLATING. Peer groups bring together a group of 8-10 business family leader to share common experiences and solutions to business, family, and governance challenges.
The relaunch of our NxGen Leadership program has been designed to allow the leaders of tomorrow the opportunity to exchange
ideas, pursue learning and share strategies to achieve growth and success on both a professional and personal level.
Family business peer groups are moderated by professional facilitators from ABFI. These confidential groups often become one's personal board of advisors, offering support and peer-to-peer learning. Please apply to abfi@ualberta.ca if you would like more information on our peer groups.

Family Enterprise Advisor Program


The FEA Program & Designation will expand your expertise and help you bring family-focused and thoughtful solutions to your family enterprise clients. The Family Enterprise Advisor (FEA) Program prepares you to be fluent in the complexities and nuances of serving business families. In 2024, Family Enterprise Canada will offer three opportunities for the FEA Programs in January, May, and October. Register for the 2024 FEA Program today. For more information contact Tim Mohr at tmohr@familyenterprise.ca
Business Execution Summit


Canada's only Business Execution (BEx) Summit takes a passionate group of business leaders out of their day-to-day environments and brings then together at the inspiring Kananaskis Mountain Lodge. It's a highly engaging platform for business leaders across Western Canada to learn from thought leaders, share best practices, and build great companies.
Attendees at the BEx Summit can look forward to:
Facilitated workshops that address specific topics that many leadership teams struggle with;
Opportunities to form meaningful relationships with an insightful group of likeminded business leaders; and
World class keynote speakers, industry leaders, local experts, and real-life case studies.